pdfFiller is not affiliated with any government organization
PTO/SB/05 2008-2023 free printable template
Show details
Hide details
Doc Code: PTO/SB/05 (08-08) Approved for use through 06/30/2010. OMB 0651-0032 U.S. Patent and Trademark Office. U.S. DEPARTMENT OF COMMERCE Under the Paperwork Reduction Act of 1995, no persons are
Get, Create, Make and Sign form utility patent sample
Get Form

eSign

Fax

Email

Add Annotation

Share
How to fill out patent application form pdf
How to fill out patent application form:
01
Start by carefully reading and understanding the instructions provided with the form. This will help you gather all the necessary information and documents required for the application.
02
Begin filling out the form by providing your personal information, such as your name, address, and contact details. Make sure to double-check the accuracy of the information provided.
03
Identify the type of patent you are applying for and provide a clear and concise description of your invention. This should include the technical details, functionality, and any unique features or advantages of your invention.
04
Include any relevant drawings, diagrams, or sketches that can help illustrate your invention. These should be labeled and referenced properly in the application form.
05
If your invention is an improvement or modification of an existing invention, provide details of the original invention and clearly explain how your invention is different and innovative.
06
Include a comprehensive and detailed description of the patent claims, which define the legal protection you are seeking for your invention. It is important to use clear and concise language without any ambiguity.
07
If applicable, disclose any prior art or existing technologies related to your invention. This will demonstrate the novelty and non-obviousness of your invention.
08
Review and proofread the entire application form before submitting it. Make sure there are no errors, omissions, or discrepancies.
09
Consult with a patent attorney or agent if you require professional assistance throughout the process. They can provide guidance and help ensure that your application meets all the legal requirements.
Who needs patent application form:
01
Inventors or creators of new and innovative products, processes, or technologies.
02
Individuals or businesses seeking legal protection for their inventions.
03
Anyone interested in securing exclusive rights to their inventions and preventing others from using, manufacturing, or selling the same invention without permission.
This is how it works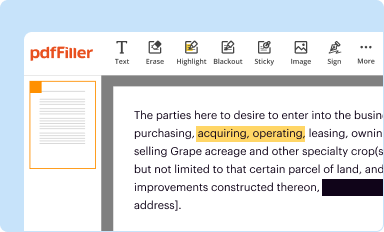 Edit your patent application form pdf form online
Type text, complete fillable fields, insert images, highlight or blackout data for discretion, add comments, and more.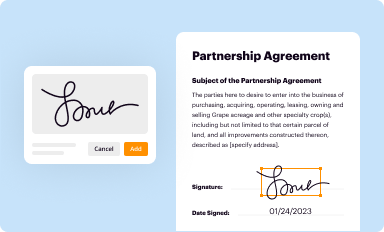 Add your legally-binding signature
Draw or type your signature, upload a signature image, or capture it with your digital camera.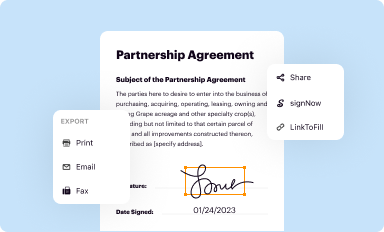 Share your form instantly
Email, fax, or share your patent application form pdf form via URL. You can also download, print, or export forms to your preferred cloud storage service.
How to edit patent application form pdf online
Follow the steps below to take advantage of the professional PDF editor:
1
Set up an account. If you are a new user, click Start Free Trial and establish a profile.
2
Simply add a document. Select Add New from your Dashboard and import a file into the system by uploading it from your device or importing it via the cloud, online, or internal mail. Then click Begin editing.
3
Edit patent application form. Replace text, adding objects, rearranging pages, and more. Then select the Documents tab to combine, divide, lock or unlock the file.
4
Get your file. When you find your file in the docs list, click on its name and choose how you want to save it. To get the PDF, you can save it, send an email with it, or move it to the cloud.
With pdfFiller, dealing with documents is always straightforward. Try it right now!
People Also Ask about patent application form pdf
How much does a US patent application cost?
What are the 3 types of patents?
Can I file patent myself?
Can I patent something on my own?
What is a patent application form?
Should I file patent by myself?
Utility Patent Application Form is not the form you're looking for?
Search for another form here.
Comments and Help with uspto application utility sample
Video instructions and help with filling out and completing patent application form pdf
Instructions and Help about utility patent form
Hello in the following I would like to give you an introduction to the PCT the patent cooperation treaty first I would like to discuss with you what options are available to applicants who would like to seek international patent protection then I would like to explain in more detail what the PCT is all about why you would wish to consider using the PCT and what are the advantages of the PCT and at the end I would like to cover an outline some main procedural steps in the PCT system now if you're interested in the PCT and an international patent protection you probably have either made an invention yourself or you know of someone who has made an invention, and you are interested in finding out how to best go about protecting it now you could simply start out with filing a national patent application and trying to obtain a national patent now would that be good enough I suppose it depends on if you're really only interested in protecting your invention in a particular country and filing a national patent protection might be sufficient however if you're also interested in protecting that invention in other countries you need to consider filing for patent protection also in those other countries and the problem of obtaining international patent protection comes up now why do you need protection in multiple countries well that's essentially because of the principle of territoriality which applies in the international patent system and this principle means that if you obtain a patent in one country or in a particular territory you're really only protected in that one country if you need to be protected in other territories or countries you need to also get patents for those countries and territories so if you take an example if you have a US patent and someone is infringing your US patent you're protected against such infringes in the United States of America, so you can either stop them or ask for compensation for whatever acts they have been taken however you would not necessarily be protected against infringing acts taken in other countries in Europe in Japan in China if you also want to be protected against such acts in those countries you need to obtain a patent in Europe in Japan in China as the case may be so as a result if your business tends to be more global if you're interested also in foreign markets you really need to consider obtaining international patent protection or patent protection in multiple countries, so there are really two main options available to applicants out there to obtain international patent protection you can either file for protection under the Paris Convention an international treaty established in 1883 or through the PCT the patent cooperation treaty let's first take a look at the option going through the Paris Convention and how does the Paris Convention really works well the Paris Convention does international treaty basically sets up a system where a national of one of the Member States at the Paris Convention...
FAQ
What is patent application form?

A patent application form is a form used to apply for a patent from a patent office. It is typically filled out by an inventor or their attorney to provide detailed information about the invention. The application form typically requires information such as a description of the invention, drawings, a claim, and other relevant information. Once the application is submitted, the patent office will review the application and decide whether to grant the patent.

Who is required to file patent application form?

Any individual or business entity who wishes to protect an invention or a design in India has to file a patent application form with the Indian Patent Office.

How to fill out patent application form?

1. Gather the necessary information: Prior to starting the patent application form, make sure you have the necessary information on hand, such as the title of your invention, a description of the invention, and drawings of the invention. 2. Fill out the form: Start by filling out the basic information, such as the inventor's name, address, and contact information. 3. Describe the invention: Provide a detailed description of the invention. Be sure to include any drawings of the invention that you have. 4. Indicate the type of patent: Indicate the type of patent you are applying for, such as a utility or design patent. 5. Provide evidence of novelty: Explain why the invention is novel and why it should be granted a patent. 6. Sign and submit the application: Sign and submit the application with all the required supporting documents, such as drawings, proof of prior art, and payment. 7. Wait for a response from the USPTO: Once the application has been submitted, the USPTO will review it and issue a response.

What is the purpose of patent application form?

The purpose of a patent application form is to provide the patent office with information necessary to determine whether an invention is patentable. The form also serves as proof of the inventor's right to apply for a patent.

When is the deadline to file patent application form in 2023?

The deadline for filing patent application form in 2023 will depend on the country and type of patent you are filing for. Generally, the deadline for filing patent applications in the United States is one year from the date of first public disclosure, such as publication or public use. In other countries, the deadline may vary. It is best to consult a patent lawyer or patent office in your country for more specific information.

What information must be reported on patent application form?

When filing a patent application, the following information is typically required to be reported on the application form: 1. Title of the invention: A brief and descriptive title that accurately conveys the nature of the invention. 2. Inventor(s) information: The full name, address, and contact details of the inventor(s) or the person(s) who made the invention. 3. Applicant information: The name, address, and contact details of the person or company applying for the patent. In some cases, the applicant may be different from the inventor. 4. Abstract: A concise summary of the invention, highlighting its technical features, purpose, and advantages. 5. Background/Description of the invention: A detailed explanation of the technical field, prior art, problems addressed by the invention, and a clear description of the invention's structure, function, and operation. 6. Drawings and diagrams: If applicable, patent applications may require illustrations, diagrams, or drawings to support and visualize the description of the invention. 7. Claims: The claims section is the most crucial part of a patent application. It defines the scope of protection sought for the invention, outlining the specific elements or steps that make the invention novel and non-obvious. 8. Filing fee: Payment of the required fees associated with the patent application. 9. Priority information: If claiming priority based on an earlier filed application, details of the priority application need to be provided, including the filing date, country, and application number. 10. Power of attorney: If filing through a patent attorney or representative, a power of attorney may be required to authorize their representation. It's important to note that the exact requirements and specific formats may vary depending on the country or regional patent office where the application is filed.

What is the penalty for the late filing of patent application form?

The penalty for the late filing of a patent application form may vary depending on the country and the specific circumstances. In some jurisdictions, there may be additional fees imposed for late filing, which could increase the overall cost of the application. Additionally, filing a patent application after the applicable deadline may result in a loss of patent rights or the ability to enforce the patent against potential infringers. It is best to consult with a patent attorney or agent who can provide specific advice based on the jurisdiction and individual case.

How can I get patent application form pdf?

It's simple using pdfFiller, an online document management tool. Use our huge online form collection (over 25M fillable forms) to quickly discover the patent application form. Open it immediately and start altering it with sophisticated capabilities.

Can I create an electronic signature for signing my utility patent application form in Gmail?

When you use pdfFiller's add-on for Gmail, you can add or type a signature. You can also draw a signature. pdfFiller lets you eSign your blank patent application and other documents right from your email. In order to keep signed documents and your own signatures, you need to sign up for an account.

How do I edit utility form on an iOS device?

Create, modify, and share us patent application form using the pdfFiller iOS app. Easy to install from the Apple Store. You may sign up for a free trial and then purchase a membership.